Enjoyable Activities at Nazareth Academic School of Nursing
In a family atmosphere full of love and laughter, a group from the state of Georgia in the USA visited the Nazareth Hospital and the Nazareth Academic School of Nursing.
Each year they surprise our students with their love, generosity and kindness.
Their only goal is to support our nursing students, as they train for the humanitarian work of taking care of patients while they are in great need.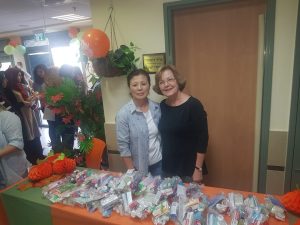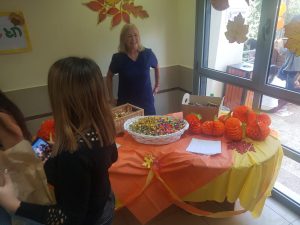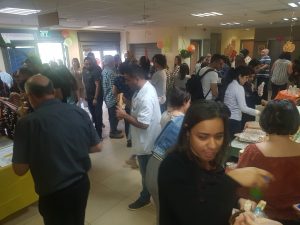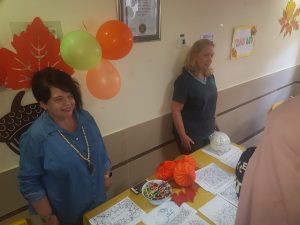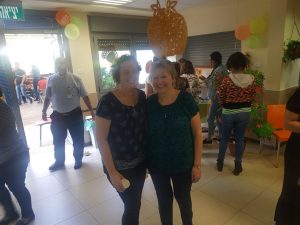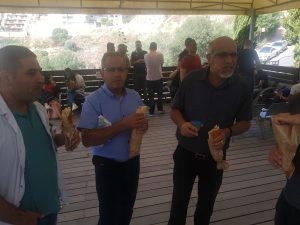 Memorial service in remembrance of Nancy martin
It is with great sadness that we have learnt this week of the passing of Nancy Martin.
Nancy and her husband Bob were great servants of the Nazareth Hospital and Nazareth School of Nursing, living here for over 17 years until 1995. Nancy was for many years the Director of the Nazareth School of Nursing. In partnership with local staff from Nazareth she helped establish the School to make it what it is today, a thriving educational institution teaching over 350 students each year.
Since returning to the US, Nancy remained in touch with the work in Nazareth and developed many close and deep friendships here. Nancy and her family have set up the Nancy Martin Memorial Scholarship fund for scholarships at the Nazareth Hospital School of Nursing – a fitting tribute to her lifelong dedication to nursing education and her connection to Nazareth.
We will be holding a memorial service in remembrance of Nancy at the hospital chapel on Monday 30th September at 15:00 pm and all are welcome.
Bests,
The management
2018 Graduation
In April 2018 we celebrated with 59 graduates, their families and staff from across the Nazareth Trust for graduation day. The day was very special, as every single student passed the State exam and could finally put all their hard work as students into practice in hospitals across Israel.
Dr Amal Khazin, the Director of the School of Nursing, felt an enormous sense of pride at the achievement of the students and thanked the parents for supporting their daughters & sons all through their study period. She also encouraged each graduate to continue their education to the next level and spoke to graduates about the opportunities, not just to work in the area around Nazareth, but also in the centre and the south of the country.
If you are interested in studying with us, you can contact us here.
Samir's Story
Samir graduated from Nazareth school of Nursing. Before he started studying, he lived in Italy, studying to become a priest and serve in the ministry. His plans changed, when his family members took ill. This forced him to cut his studies short and come home to Nazareth.
Samir had to think again about what his future might look like. In order to support his family, he made the decision to become a nurse and to study with us. Throughout his first year of studies with us, his close relatives deteriorating health weighed heavy on his mind. We as staff and his class mates were able to give Samir the support he needed to carry on.
Despite his difficuties, Samir remained determined to complete his studies.
On his graduation, he stood tall and proud, addressing the whole room on behalf of his classmates.
Today Samir works in one of the largest hospitals in the centre of Israel. He is a credit to the nursing profession and in particular to the Nazareth Academic School of Nursing.
As a Trust, whether it be the hospital, the School of Nursing, the Nazareth village or the team at Serve Nazareth, we continue to pray for Samir, his classmates and all students at the Nazareth School of Nursing so that all our students and graduates can be messengers of healing and love in Jesus name.
We want to enable as many you men and women to gain an education in the Nazareth School of Nursing. You can support students who would otherwise find it difficult to access the training and life skills we provide. Please give to our bursary scheme here.